Editor Profiles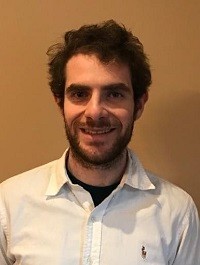 Ciaràn is an Editor for the BMC Series since March 2019. He obtained his BSc in Neuroscience from University College Dublin, MSc & PhD in Pharmaceutical Sciences from University of Copenhagen, Denmark. He still researches the neurochemical correlates of behaviour relevant to psychiatric disorders cross-species. Having most enjoyed the publishing process during his PhD, Ciaràn relocated to London to pursue an Editorial career at BMC Series. He is committed to promoting robust science on open-access platforms as Editor of BMC Cardiovascular Disorders, BMC Endocrine Disorders, BMC Musculoskeletal Disorders, BMC Rheumatology & BMC Sports Science, Medicine & Rehabilitation.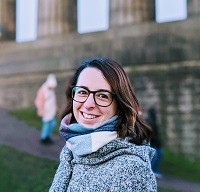 Clare joined the BMC series as a manuscript editor in November 2019. She started out studying Human Genetics at Trinity College Dublin. Following that, she obtained a Masters in Cardiovascular Science from the University of Edinburgh, and subsequently, a PhD researching the impact of inflammation and oxidative stress in adipose tissue on obesity and insulin resistance. She moved to London and worked for a year for a small academic publishing company before joining the BMC Series. She has an interest in research integrity, in particular ensuring that images published in the Series accurately present data and adhere to our standards of reporting.


Training, injury prevention, and biomechanics
Professor Blazevich graduated with a Bachelor of Science (with Honours) from the University of Queensland in 1995 and a PhD (Biomechanics) from Southern Cross University in 2001. After working in the UK for nearly 7 years (Brunel University) he moved to Perth, Australia, where he is currently Professor in Biomechanics at Edith Cowan University. He is also the Director of the Centre for Exercise and Sports Science Research (CESSR).
His research aims to determine: (1) the relative influence of musculo-tendinous and neural factors on human movement performance; and (2) the adaptive responses of these factors to exercise training and detraining.
Tony became Section Editor for the 'Training, injury prevention, and biomechanics' section of BMC Sports Science, Medicine and Rehabilitation in March 2015.
Exercise and health
Professor Antonio Cuesta-Vargas graduated from the University of Malaga in 1994, having completed the BSc (Physio) Honours in Science Degree. In 1996 he gained an MSc in Sports Physiotherapy and in 1999 an MSc in Manual Therapy, and was awarded a PhD in Human Exercise Physiology in Faculty of Medicine by the University of Malaga in 2007.
Antonio is currently Professor of Physiotherapy and Associate Dean, International & Engagement of the Faculty of Health Sciences at the University of Malaga, Spain. He holds a Chair in Physiotherapy and Disability at the University of Málaga and is also an Adjunct Professor in the School of Clinical Sciences, Faculty of Health at the Queensland University of Technology, Australia.
Areas of particular interest include clinical physiology and biomechanics with ICT solutions, as well as integrations of biomedical engineering in human movement like main biomarkers across the different populations and public health.
Antonio has been Section Editor of the 'Exercise and Health' section of BMC Sport Science, Medicine and Rehabilitation since January 2014.
Exercise physiology

Fred DiMenna earned a PhD in exercise physiology from University of Exeter in the UK in 2010. His PhD research was in oxygen uptake kinetics. After returning to the USA, he continued to work with the group at Exeter in addition to assuming a position as a Research Associate at the New York Obesity Research Center at Mount Sinai St. Luke's Hospital in Manhattan. He is also working with researchers at the Lung Institute at the Sheba Medical Center in Israel and the Faculdade de Ciências at São Paulo State University in Brazil. DiMenna, who is an Adjunct Assistant Professor of Movement Sciences at Columbia University Teachers College, joined the Editorial Board of BMC Sports Science, Medicine and Rehabilitation as Section Editor for the 'Exercise physiology' section in April 2014. Prior to studying exercise, DiMenna had a 20-year career as a competitive bodybuilder including 10 years at the professional level.
Surgery, traumatology, and rehabilitation

John Dixon is a Professor of Applied Physiology and Rehabilitation, and the Associate Dean (Research & Innovation) in the School of Health & Social Care at Teesside University in the UK. As a member of the senior executive team there he is responsible for leading and developing the research and innovation in the School. He joined the Editorial Board in 2013.
John's research includes the assessment and management of painful neuromusculoskeletal conditions such as patellofemoral pain, Achilles tendon problems, and multiple sclerosis, along with interventions such as exercise and footwear to improve balance and functional ability. He is interested in the importance of muscle function in health, disease and rehabilitation, and in the relationship between ageing and decline in physical function such as strength and balance. John has been Section Editor of the 'Surgery, traumatology, and rehabilitation' section of BMC Sports Science, Medicine and Rehabilitation since March 2016.
Musculoskeletal regenerative medicine
Professor Nicola Maffulli is a Consultant Orthopaedic and Sports Injury Surgeon.
Professor Maffulli has published more than 1000 peer reviewed articles in scientific journals and 12 books on Orthopaedic Surgery and in Sports Medicine. He has a particular scientific interest in physiopathology of sports injuries, including anterior cruciate ligament and tendon injuries, and great expertise in arthroscopic techniques of the knee and foot and ankle. He was Professor of Trauma and Orthopaedic Surgery at Keele University School of Medicine (2001-2008), Centre Lead and Professor of Sports and Exercise Medicine, at Queen Mary University of London, Barts and The London School of Medicine and Dentistry, London (2008-2013), and has now taken up the Chair in Musculoskeletal Disorders in Salerno University School of Medicine, Italy, maintaining an Honorary Chair in Sport and Exercise Medicine at Queen Mary University of London, and a Visiting Professorship in Trauma and Orthopaedic Surgery at Keele University School of Medicine.
A keen athlete in his younger day, his old dream of going to the Olympics has been granted in London: he has been the Field of Play doctor for the Olympic Wrestling Tournament, and has lead of a group of seven orthopaedic surgeons to administer the Orthopaedic Foot and Ankle care for both the Olympics and the Paralympics. He is one of small handful of surgeons to have been awarded the FRCP.
He is the Past President of the Sport and Exercise Section of the Royal Society of Medicine (2011-2012), the Immediate Past President of the European Federation of the National Societies of Orthopaedic Sports Trauma (EFOST) for the period 2012-2014.
At present, he leads the Italian Muscle Ligaments and Tendons Society, and is the organiser of the ECOSEP-EFOST-ISMuLT Summer Camp, held in Greece the last week of August.
Professor Maffulli is Section Editor of the 'Musculoskeletal regenerative medicine' section.